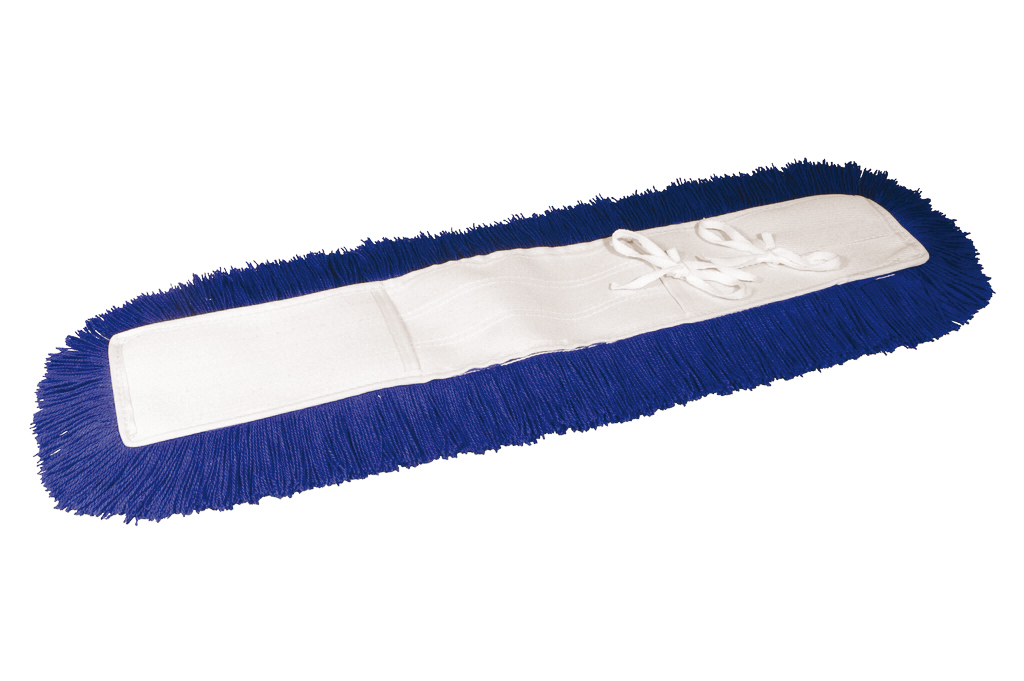 BLUE ACRYLIC DUST MOP, POCKET WITH LACES
The flat dust mop with acrylic yarn are very performing in the dry dusting activity; the acrylic yarn in fact gives the dust mop a large volume and an electrostatic force capable of attracting dust and retaining it easily.
It is available in various sizes that will be chosen depending on the size of the spaces to be treated.
The frame coupling system consists of a closed pocket and a lockable pocket with two laces.
Main features:
• Acrylic fringe;
• Laces;
• Recommended washing temperature: 30° C.