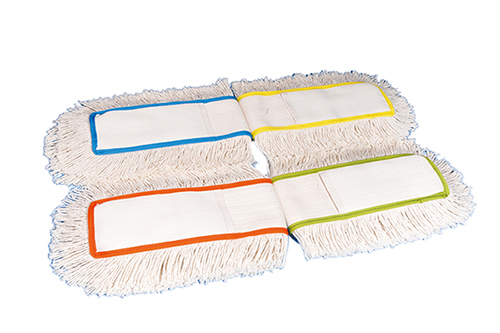 COTTON DUST MOP WITH DOUBLE POCKETS
It is the most widespread product for the dry dusting of floors thanks to its adaptability to any type of surface. It is available in various sizes that will be chosen depending on the size of the spaces to be treated. It can be used (even if improperly) as a washing tool.
The two pocket system allows easy insertion in the special support frames.
Main features:
• Cotton dust mop;
• Double pocket;
• Recommended washing temperature: 30° C.