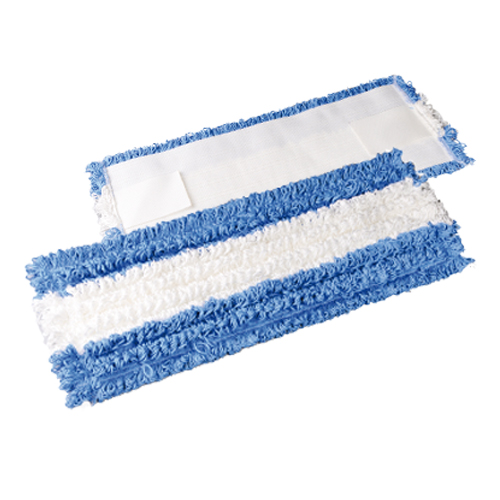 COTTON, POLYESTER YARN REPLACEMENT FOR SNAPPER SLEEVE FRAME
Washing wet mop with flaps at the ends to be used with the Snapper Sleeve frame, composed of a floor contact part (the cleaning part), in closed loop yarn 75% cotton and 25% polyester; the percentage of polyester gives the yarn greater resistance and the possibility of being washed at 95°. The support base of the yarn is made of a polyester fabric.
This wet mop is suitable for washing large surfaces with a medium level of dirt; if properly maintained (see the appropriate technical data sheet and good maintenance), it has a long life.
It is available in two sizes.
Main features:
• Replacement for Snapper Sleeve;
• White continuous thread internal microfibre;
• Colored microfiber with continuous external thread;
• Recommended washing temperature: 90° C.