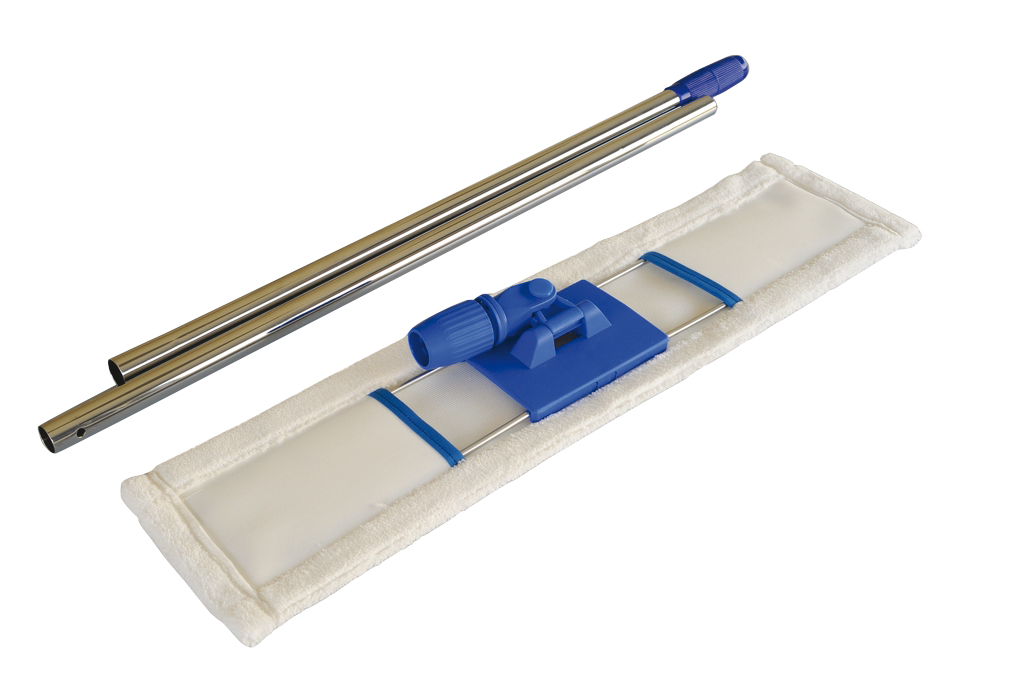 MICROFIBER DUST MOP DOUBLE POCKET COMPLETE
It is a ready-to-use product: in a single package you will find a sturdy chromed iron handle in 2 pieces (which are assembled together), a support frame for moving the dust mop, and finally the white, double-sided microfibre dust mop pocket.
This type of dust mop is particularly suitable for daily maintenance of surfaces where there is a low level of dirt. It can also be used wet.
Main features:
• White microfiber dust mop;
• Double pocket;
• Complete with frame and chrome handle with 2 pieces;