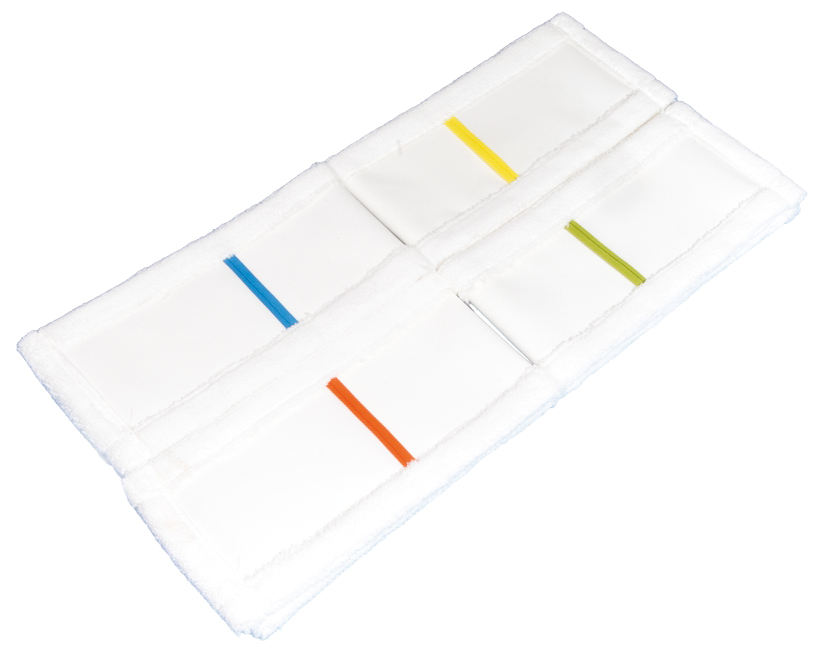 MICROFIBER WHITE FLAT DUST MOP, DOUBLE POCKET
White micro-fiber dust mop, equipped with two smart pockets for insertion in the frame; it is a perfect product for a daily maintenance activity on internal floors with low level of dirt.
It can also be used wet, and is available in different sizes.
Main features:
• White microfiber fringe;
• Double pocket;
• Recommended washing temperature: 60° C.