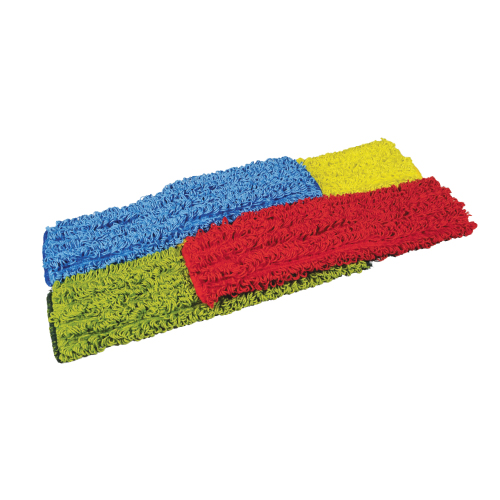 MIKRO 4
Microfibre dust mop with lower part (floor contact) in microfibre yarn, totally colored, closed loop. The base of the dust mop is in velcro type fabric, unshrinkable, and long lasting.
It is a product designed for washing and disinfecting floors in particularly delicate environments, where the minimum of cross-contamination is required (hospitals, nursing homes ...) thanks to 3 plus all enclosed in the same product: the microfiber yarn , the possibility of distinguishing by color, the Mikro StoQ washing system.
This product is available in two sizes.
Main features:
• Replacement for MIKROSToQ;
• Yarn: all-colored continuous-thread microfiber
• Recommended washing temperature: 90° C.