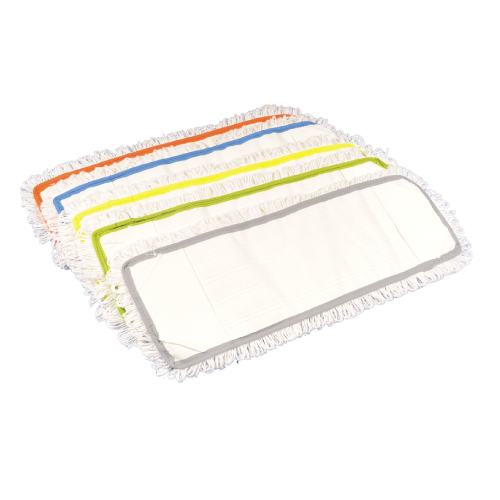 POCKET FLAT MOP
Room cleaning product, spare part in cotton and polyester with continuous thread Pocket, a classic system consisting of a wet mop with two pockets at the ends for coupling to the frame. This product is suitable for washing floors and surfaces proposed by TAXON.
Main features:
• Replacement for POCKET;
• Yarn: cotton polyester, all closed;
• Recommended washing temperature: 65° C.