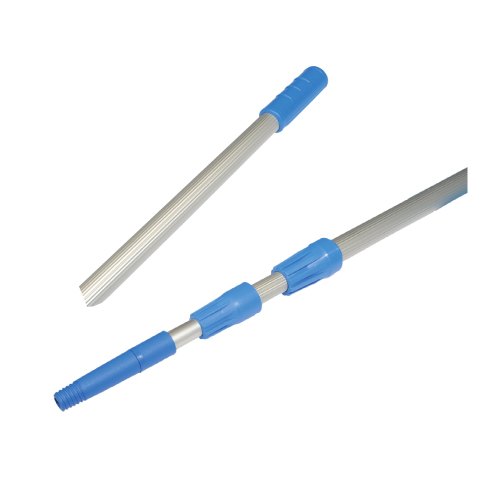 POLE ALUMINUM 3 PIECES
The three-piece telescopic poles are made of extruded aluminum with a silver-colored surface anodization.
The three tubes are respectively 21 mm, 25 mm and 30 mm in diameter; the 25 mm and 30 mm tubes have a knurled section to reduce the weight by at least 30% and increase the resistance for the same maximum tube thickness.
The final part is equipped with a plastic cone with thread, suitable for connecting the rod with the various cleaning tools (squeegees, scrapers, scrapers).
Main features:
• extruded aluminum tube
• silver anodised surface finish
• number 3 modules