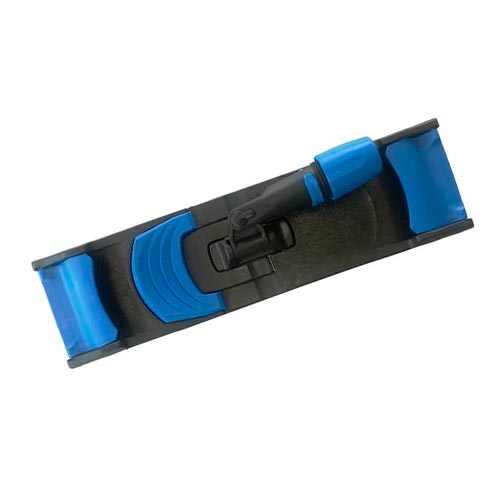 SNAPPER SLEEVE FRAME
Fully plastic frame used as a support for washing fringes. The frame is provided with two open-close hooks at the ends that are used to insert and lock the fringe flaps. Thanks to this system, once inserted into the frame, the dustmop will no longer have to be touched by the operator: to rinse and squeeze the dust mop it will be sufficient to press the pedal placed at the center of the frame and fold into the frame itself. When you want to change the dust mop with a clean one, just open the two hooks again and let the fringe slide into the special washing bag.
Frames available in 2 sizes.
Main features:
• Plastic frame;
• Universal coupling joint;