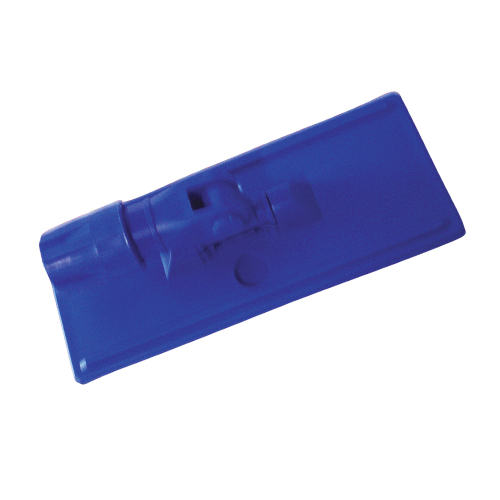 SWIVEL HANDLE PAD HOLDER
Fully plastic instrument with a universal joint attachment for connection to the handles. The lower part is equipped with two Velcro strips that are used to hook the abrasive pads well.
It is used exclusively in combination with abrasive pads to remove the most resistant dirt from the surfaces before moving on to the washing phase.
Main features:
• Size 12x25 cm
• Adaptable to handles with a diameter between 22 and 23.5